The Best Serum Preset Packs (Ultimate Guide)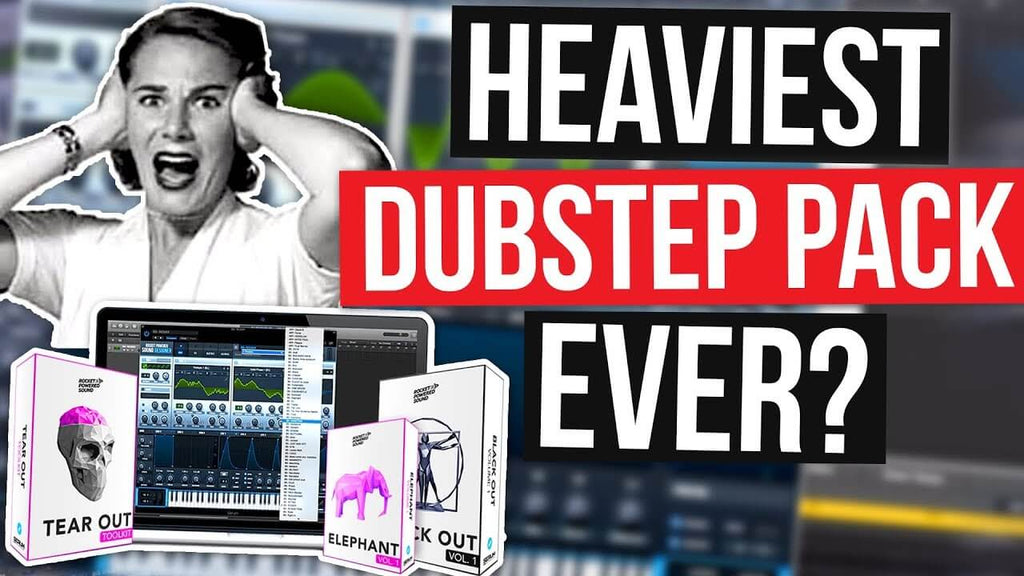 Serum is an all-powerful, dream synth plugin by Xfer records for modern music producers. This plugin lets you create an intricate and stunning sound design, with wavetable editing and various features. Among the many features, Serum's ability to load external presets and customizability allows the users to produce every sound that they can imagine.
There's no denying that Serum already comes with a huge range of 450 factory presets and they're extremely amazing. However, it is also true that there is no limit to the sounds that you can conjure. And, indeed, sound programming isn't an easy feat. Not every producer can create sounds from scratch and this skill comes with time and experience. Therefore, presets not only makes your sound design process easier, but also improves the workflow and elevate your production.
In this article, we provide you some of the most amazing and easy to use Serum presets that will unleash highly polished and complex sounds in your music productions.
Best Serum Presets
Serum presets acts as a starting point for your music composition. It is the treatment of those generic sound patches that amplify your music production. There are many sound designing companies, artists, and music producers who release their Serum-compatible preset packs and bundles. It is an extremely easy process to load and install the Serum preset in the plugin. Now that you understand the effectiveness and reliability of predefined and programmed sound patches, let's explore the best Serum presets.
1.     Ultimate Serum Bundle
The first and probably the best preset on this list is the Ultimate Serum Bundle by the folks at Rocket Powered Sound. This sound design company is known for their amazing tutorials on the YouTube and release of high-quality sound packs, presets, Serum skins, and sample libraries. They have both free and paid resources available.
Anyhow, this Ultimate Serum Bundle from RPS is a holy grail of all Serum preset, which is available at extremely unbelievable discounted prices. The discount offer is only available for a limited time. Therefore, if you are a music producer looking for EDM, dubstep, and hip-hop-inspired sound, then it is your cue to grab the preset bundle before time runs out.
This ultimate preset bundle includes some 250 presets and wavetables that add a professional touch to your music productions. From growl basses to hyper brass and horns, the presets emulate the sounds of iconic and well-known artists.
This royalty-free bundle is compatible with the current updated version of Serum. One thing's for sure this RPS preset bundle will get your creative juices flowing.
Released by Rocket Powered Sound, Tear Out Toolkit includes an amazing selection of preset and sample libraries for Serum. Undoubtedly, this preset sample pack is made for the music producer who wants to unleash the chaos and aggression in their compositions, which is synonymous with dubstep genre. Tear Out toolkit leaves no stone unturned to bring together a preset pack that includes 100 presets ranging from arps, synths, bass, and leads.
This preset is designed to provide you the sounds inspired by the iconic names of the dubstep genre, such as Marauda and Trampa. The bonus wavetable and samples collection of drums, Fx, horns, and leads will provide you customizable and mind-blowing dubstep sounds in the most effortless way. Buy this efficient preset pack today to reveal a new edge in your music.
3.     Riot for Serum
Virtual Riot at the age of 26 is an inspiration for every electronic music producer and he is known for riding the riddim wave and dubstep sound to another level. If you are a fan of his sound, then this Serum preset by Rocket Powered Sound is the answer to all your sound design problems. Available at slashed prices, this pack contains some 175 presets, ranging from roaring bass, mind-altering modulations, stunning sound effects to a huge array of plucks, leads, pads, and arps. That's not all! The preset pack also offers 125 wavetables and LFO shapes that add movement interesting movement to your sound design.
4.     350+ Serum Presets Packs
While all the above-mentioned presets by Rocket Powered Sound are paid options, they also offer free serum presets and bass packs for their users. These preset packs contain high-quality sounds and also offer optimum performance without putting a dent in your pocket. Their additional bass packs titled Shutdown and Graveyard are definitely worth a try.
5.     Mike Hawkins Preset: Volume 1
The Danish DJ, Mike Hawkins has released a royalty-free preset with Splice. This preset pack contains 64 synth patches that will turn around your sound design. The synth, arps and various sound patches on this preset are perfect for adding that unique layer to your production. Download this free preset pack for top-notch sound quality and samples.
6.     Terminal Waves, Vol I, II & III
This preset pack for Serum has 264 high-quality sound patches, which is released by the musician and programmer, Terminal Man. The presets on the three volumes are perfect to create compositions for any electronic dance music genre.
7.     KSHMR & 7 Skies – Symphony: Serum Hybrid Orchestra
The famous producers KSHMR & 7 Skies have collaborated with Splice to release a preset pack of the highest quality, Symphony. With 160+ presets and 50 wavetables, displays finesse and brilliance to elevate your sound design process. KSHMR & 7 Skies have delivered a true gem with this preset. The preset comes with a diverse range of instruments such as guitars, basses, sitar, flute, mallets, strings, and many other options. With such uniquely patched sound samples, the sonic possibilities that you can explore are just endless.
8.     80s Synths
If you are looking for a free Serum preset pack to emulate the nostalgia of 80s synth sounds. This preset is released by SynthCtrl, which is inspired by the cult Norwegian band, A-ha, and other classic acts. The 15 sound presets on this pack are perfect for adding the vintage touch to your music production.   
9.     Chakra Serum Psy Presets
The producers 7 Skies and Golden Army collaborated for creating a preset pack of 73 patches that is perfect to emulate atmospheric and trance sounds in your sounds. The preset includes a variety of pads, atmospheric trance effects, transcendental arps, and acid leads, to unleash a new creative outlook to your compositions.
10. Wubbaduck's Dubstep Presets for Serum
This serum preset pack is designed by the Hungarian music producer and sound designer, Wubbaduck. The 100 different preset options allow you to untangle a web of dubstep and riddim like sounds that will smash the dance floors. The combination of drum shots and various presets for Serum will add an astonishing effect to your composition.
Conclusion
Serum is supported by a huge community of sound producers and musicians, who not only release helpful tutorials, but also continuously come up with amazing preset packs. Therefore, we have included some of the most intricate, polished, and sleek presets in this guide to accelerate your sound design and workflow on Serum. Take these presets and tweak them on Serum to create your own unique, sonic layers.
that
pointing out something
More (Definitions, Synonyms, Translation)
---